In 1928, Koch traveled to the Soviet Union to build oil refineries, but he came to despise communism and Joseph Stalin 's regime. [6] [25] Koch self-published a 39-page, anti-communist pamphlet "A Business Man Looks at Communism" relating his experiences in the Soviet Union and warning of the threat of Communist take-over. [26] [27] : 46 Koch wrote that one of the "Potential Methods of Communist Take-over in . by Internal Subversion" was "Infiltration of high offices of government and political parties until the President of the . is a Communist...Even the Vice Presidency would do as it could be easily arranged for the President to commit suicide." [22] [27] : 46 [28] : 12 Koch wrote that "socialism is the precursor to communism." [26] [28] : 27 Koch wrote that he found the Soviet Union to be "a land of hunger, misery, and terror". [11] [28] : 5 Koch wrote that he toured the countryside and received what he wrote was a "liberal education in Communist techniques and methods." [11] [28] : 5 Koch grew persuaded that the Soviet threat needed to be countered in America. [11]
Find showtimes, watch trailers, browse photos, track your Watchlist and rate your favorite movies and TV shows on your phone or tablet!
In April 2007, Fred was inducted into The Louisiana Music Hall of Fame . [8] He has been inducted into the Delta Music Museum in Ferriday , Louisiana. [ citation needed ]
Daly, 51, won the PGA Championship and British Open before joining the Champions Tour. He won five times on the PGA Tour and captured his first Champions Tour event at this year's Insperity Invitational.
To experience everything that has to offer, we recommend that you upgrade to a newer version of your web browser. Click the upgrade button to the right or learn more .
I have followed the John Greenwood legend since the beginning, and after years of observing John's racing design innovations, I am proud to be the keeper of some of the cars he designed and built (including Turbo GT #3, and a 1984 Convertible conversion). My goal is simply to preserve these great Corvettes so that they may be appreciated in the future.



Zora Arkus-Duntov
Zora worked with Allard and with his brother Yuri for several years before finding his way to General Motors in 1953. Throughout his career, Zora strove to turn the Corvette into a world-class race car. He was soon given the title of Corvette's first Chief Engineer and was acknowledged as the Corvette's official godfather.

Duntov was the driving force behind many developmental cars such as the CERV I, CERV II and the Grand Sport, as well as innovative drivetrains for virtually every production car between 1955 and his retirement in 1975.

Zora's work with the Greenwoods was a significant part of his efforts to have privateers drive Corvettes to victory in the SCCA and IMSA series. While only a few select teams were thought to have received direct factory support, Duntov and his #2, Gib Hufstader, would carefully provide new HD parts to a much wider range of racers. These parts were being tested and when they failed, they were returned to GM for analysis. There was always a sharing of ideas. Engines, transmsission, differentials, brakes and suspensions were improved through these racing efforts. Even the first widebody cars required GM homologation to be eligible for IMSA racing.

In 1994 one of Zora's biggest dreams was realized, the National Corvette Museum in Bowling Green, KY. In 1995 the NCM opened a three month retrospective display on the work of Zora Arkus-Duntov. The City of Bowling Green also joined in the tribute, naming a nearby street "Duntov Way". Zora died on April 21, 1996 and, in June of that year, a commemorative ceremony was held.



Rick Baldick
Richard Baldick is currently the Marketing Director for Corvette. Early in his career, Rick worked with John Greenwood.

Rick's association with Corvette began over 30 years ago when he was employed in Bob Shaeffer's engine building shop in Warren, MI. John Greenwood was a regular customer and, when he leased new facilities, he offered Shaeffer some of the extra space. By virtue of the close working proximity, Rick migrated to working for Greenwood as the lead person on the engine program. Gib Hufstader and Zora Arkus-Duntov were frequent visitors.

Another famous name associated with Greenwood at this time was Bob Opitz, a NASCAR engine bulder. The exchange of information between this NASCAR man and Rick's own history of building drag car engines produced some interesting results. One of Rick's favorite memories from these days is the 1971 Six Hour Race at Watkins Glen. Heavy rain made driving difficult. Greenwood was caught up in an incident that caused one of the front wheels to severely toe out. But because the tire was sliding on the wet track, it didn't slow him that much. In fact, John was still lapping cars. They won the race.

In 1972 Rick moved away from racing and began working at General Motors. Now his career at General Motors has finally brought him back to the Corvette program.



Norm Bogiel
I was originally from Florida. I had been working for a number of years in Orlando painting funny cars, drag cars and customs. It was in this time period that I met Sharon Vaden, John Greenwood's girlfriend of the time. She convinced me that I should contact John and I guess she mentioned me to him too. Anyway, we talked and he flew me up to Troy, MI to see his operation. That was it. I started to work for him sometime in 1974, just after the wide body car had been debuted at Detroit. When I went to work for John, he still had quite a small shop. I was the whole body and paint department.

John Greenwood:
• was always 10 years ahead of his time; very inventive.
• always paid his staff well; looked after them
• always seemed to be able to come up with sponsorship for his projects;
• could convince anyone that his projects were going to be successful



Jack Boxstrom
Jack emigrated to Canada with his parents when he was 14 and then studied industrial arts in Toronto, at the Ontario College of Art. He then worked as a designer at the company Design Craft doing exhibits for about 12-15 years. As an exhibit designer in Toronto, Jack worked on a lot of big projects but really the paycheck was just going to support his racing with a Morris Minor. Many other cars followed, including a Lotus Mark 9, a Can Am car, some Formula cars, and some IMSA GTO cars.

Jack's collection of cars (bought and sold) is impressive. He owned a Sadler (Corvette-powered) single-seater (circa 1960); Bill Saddler built the Sadler Mk5/Corvette, which is in effect the first Can Am car. Jack also owned the first Jim Hall Chapparal (chassis #001) that was built by Troutman and Barnes. It is the only front engine Chapparal not built by Jim Hall himself. At one point, Jack also owned four Aston Martins including a twin-turbo Le Mans car, and a 1960 DB-4. He has also owned several Ferraris and Porsches, a Greenwood coil-over widebody and, of course, the #48 and #50 BFG cars and the #4 Red Le Mans car.



Fred Cady
Fred took his formal art education at The American Academy of Arts in Chicago. After graduation, he went on to the Chicago Academy of Fine Arts to finish in their design program. This is the same school that graduated Walt Disney in the 1920s. Walt's brother, Roy Disney, also graduated the Chicago School of Business before they moved to California to become famous. Fred moved on from school to a career in advertising design. It was here that he perfected many of the technical skills that permitted him to eventually move into the production of decals.

Fred was never far from the racing community either. You had to be twenty-one years of age to work at Elkhart Lake, but Fred got involved as a pit steward just as soon as he was legal in 1966. He has been active for over 30 years with the Chicago region of the SCCA and has worked as pit steward, Chief Pit Steward and many other duties.

Fred has vivid memories of John Greenwood and Peter Gregg in their widebodied cars, when they first appeared in 1974. These cars made an immense impression on Fred, as you can see from the number of Greenwood cars he produces as "stock" offerings. Pushed a little bit more Fred will also tell you how he remembers Zora sitting in the pits, giving tips to the Greenwood mechanics on how to set up the cross-ram injection. These were definitely exciting times.



Paul Canary
Paul got into racing as a teenager. He bought his first new Corvette in 1958 when he graduated from high school. Paul attended his driver's school a the State Fair Park in Milwaukee, WI, in the fall of 1963. This was followed by a '61 which he raced in SCCA Central Region regional races, starting in 1964. At the end of the season he was in second place after the regional finals.

The rest of the '60s and '70s saw Paul racing on-and-off. In 1979 he bought a Corvette roadster from John Huber, who had been racing in Trans-Am. This was the "Big Apple" Corvette which was painted white and ran with a big red apple painted on the side. Paul ran five Trans-Am races with this car (#11) and garnered two 2nd place finishes, one 4th place, one 3rd place and one 12th. He finished 6th in points again that year.

For 1980 Paul and his team remodeled the car to IMSA format with the wide body panels and painted it yellow. The car ran as #02 (roadster) for one year; in 1981 Paul put a roadster hardtop on the car and changed to #20. Then, in 1984, Paul put a real coupe-style top on it. The car ran IMSA GTO (big block category) throughout this period.

Somewhere along the line (and after twenty-five years of racing), a guy's perspective starts to change. Paul still recognized good cars and still tried to move up in terms of his holdings, but the focus was changing from racing to collecting.



Phil Currin
The lifelong attraction to Corvettes started when a buddy let Phil drive his '62 Corvette while they were spending the summer in Fort Lauderdale. A friend, Rick Osen, convinced him that if he could just make the step up, the 1963 had all the good stuff that he would need. Phil found the Corvette he was looking for on a Pontiac dealer lot; it was a fuel injection model but wasn't running right. No one seemed to be able to get the fuel injection to work so Phil bought the fuel injection manual, figured out the problem and got himself a real screamer. He still has it and races it at historic events.

In the next few years Phil went to every autocross he could. And two road-race driving schools. This was followed by a tour in Vietnam and then a return to racing. This time it was 12 SCCA regional events in 1970 and, in 1971, participation in the inaugural year of IMSA racing. In 1972 he won the IMSA series GTO championship and in the subsequent years, three class titles and top-five finishes 11 times.

Phil, together with partner Bruce Morton, bought a 'white' Greenwood car, which has been identified as the #49 BFG Lifesaver Radial t-top car. Bruce and Phil ran this car at the IMSA Daytona Finale that year and then the partnership dissolved. Later in 1974, he sold the 1963 to another friend and bought the Mike Murray car, also a Greenwood car, now identified as one of John's 1970/71 race cars. Phil raced this car through 1979; the car became known as the "Swiss Cheese" car .

Late in 1979 Phil's search for a new car took him back to his former partner Bruce Morton. The 'white' car was still for sale and Phil snapped it up. Two weeks later he ran it in the IMSA GTO class at Lime Rock. In 1981 Phil rebodied the car with a 'rounded' rear style and in 1982 he again changed to the slab-sided style produced by Competition Fiberglass. The car was raced in this form pretty much through to 1989.

For now, Phil is doing some instructing, some racing, going to swap meets to help clean out his lifetime collection of parts, and just generally going fast.



Ralph Eckler
Ralph Eckler started his first fiberglass repair shop in Rock Island, IL in 1961. Initially, it wasn't even a shop. Ralph had bought a wrecked 1960 to repair. He added a few subtle custom touches. Apparently, work went well and local club members started sending business his way. Business grew, aided by the near absence of replacement and/or custom parts. Business was facilitated when he moved to Titusville, FL in June of 1973. The wide range of experienced personnel available from the boating industry was a major factor.

Over the years, the Eckler product line of replacement fiberglass parts has grown -- from 10 employees in 1973 to nearly 150 employees in 1980. Full one-piece front ends were a landmark development. And the development of the hatchback conversion kit was considered to be unique. The line of products being offered grew during Ralph's association with John Greenwood. New products arising out of this relationship included the Turbo, Sportwagon and the Daytona. A full range of fiberglass, bolt-on and dress-up products were reflected in his growing color catalog. Ultimately, Ralph even added a GM Chevrolet dealership to the corporate masthead.

The late 1980s were a tough time in the business. So, in the early 1990s, Ralph sold the business to a group of investors. It subsequently changed hands to a second corporate group. And, now, the Eckler name has made a comeback. Reflecting Ralph's early standards and pride of product, the Titusville facility commands a large share of the Corvette aftermarket.



Wayne Ellwood
Wayne Ellwood is a lifelong Corvette fan. Although he studied urban transportation at university, he didn't catch the fascination with buses, trolleys and subways. Cars, and especially Corvettes, were his passion.

Wayne has participated actively in his local Corvette club since he bought his first car in 1976. During the nearly thirty years since, he has also filled several offices in his own club and served as the President of the Canadian Council of Corvette Clubs (Eastern Region) for six years. Of course, it wasn't all administration. There were some fun times, too. Like the time he crashed his 1976 Corvette at Mosport… or a friend's race car at St. Jovite. Yes, those were the good old days.

While President of the Canadian Council, Wayne was invited to be a member of the National Corvette Museum Board of Directors, a position which he held from 1989 to 1996. During this time he also played a strong role in the executive committee and filled the office of Secretary for four years.

Wayne also started a Corvette magazine, SHARK Quarterly , for the 1968-82 enthusiasts. The magazine ran for five and a half years. Wayne also published a "commemorative" book for the National Corvette Museum, which is still on sale today. Wayne plans to continue his efforts to help the National Corvette Museum and to be active in the field of journalism, writing several freelance articles each year.



Buzz Fyhrie
I worked with Rick Mancuso in 1977 when he took over control of the #76 from the Greenwoods right after the Sebring Race. At the time I also worked for Motor Sport Research an engine builder & speed shop in Des Plaines, IL. (Later became Pro Motor Engineering which moved to Moorsville, NC and builds NASCAR engines).

We built the engines for the same car for the 1977 season including the 24 Hours of Daytona, Sebring, Elkhart June Sprints, Twin Trans-Am at Elkhart & Watkins Glen IMSA 6 Hr. I drove the car at the June Sprints for the first time, then at the Elkhart Lake Road America SCCA Twin Trans Am Races where I finished 6th OA in the first Race on Saturday and then DNF'd with a broken pinion gear in the second T/A race on Sunday. I also drove the car at Watkins Glen with Paul Depirro.

In the Spring of 1977 I completely disassembled the car right down to the last nut & bolt after we took control and then rebuilt it prior to the 1977 Elkhart Lake Road America June Sprints. At the June Sprints I started third behind the 917-10 of Randolph Townsend and Jerry Hansen's Can-Am Lola(?). I passed them both right at the start but eventually lost the lead and then several laps later blew the MSR motor at 170 MPH on the front straight. A big event!



Steve Goldin
Steve Goldin and his brother, Keith, started going to the track when they were fairly young, probably around 1975. They served as a support crew to Tom Sheehy, who had bought Gene Felton's Camel GT (IMSA) sedan racer. It was at these races that they first saw the Corvettes run. Greenwood was really impressive in these years. Nothing sounded like the Corvettes. Both John and his cars made something of an impression on Steve.

Steve went to college after that and then worked for Datsun marketing. He got to take the (look-alike) Paul Newman ZX car around to events while the real car was running in the races. Still, Steve stayed away from the actual racing for quite a while. It was about 11 or 12 years ago that he bought his first open wheel car and his brother picked up his RX-3. And then, about 7 years ago Steve ran the 12 hours of Sebring in a Camaro. In 1996, he ran the 24 hours of Daytona with Hoyt Overbaugh, out of Virginia, and broke with only two hours to go. The team finished at the 12 hours of Sebring.

The "Spirit of Le Mans" car (formerly Mancuso's #76 customer car) was purchased from Jack Boxstrom in about 1993. It took about 6-8 months for restoration. The Spirit of Sebring '76 car was picked up just as the Le Mans car was being finished. Steve did some paint, body, graphics work, as well as overhauling the drivetrain.

In 2002, Steve acquired the Greenwood #2 tubeframe car from Paul Canary and brought it out to this year's (2003) Sebring event in its restored condition.



Dick Guldstrand
Dick Guldstrand's real reputation was made at the track. For many years he was a major feature on the west coast racing scene. The knowledge he developed through these years was turned to performance matters, especially for Corvettes. By the early '70s Dick had finished doing most of his own racing and had turned his attention to his engineering business. During the late '60s and early '70s, Dick supplied parts for just about everyone's cars, including Greenwood, John Paul, and so on.

Up to the '80s few things changed. But, increasing costs combined with the recession of the early '80s really hit the Corvette racers hard. Now, its interesting, that about the same time the 1984 Corvette came out and everyone wanted to move up to that body style. This wasn't great for Dick's business but, on the positive side it was about this time that slaloms and autocross events started to take off. It was at this time that Dick founded the Guldstrand Racing Association, which was a group of guys who wanted to do the slalom/autocross stuff more seriously. In the last ten to fifteen years, they have won the West Coast Championship nine times.

Since that time Dick has evolved to full custom shop status building such cars as the GS-80 and the GS-90. One of Dick's current projects is a fiftieth anniversary C5 Corvette.



Mike Guyette
Call it fate or just plain coincidence, but I was born and raised on Greenwood Avenue, Keene, NH...

This domain is established to be used for illustrative examples in documents. You may use this domain in examples without prior coordination or asking for permission.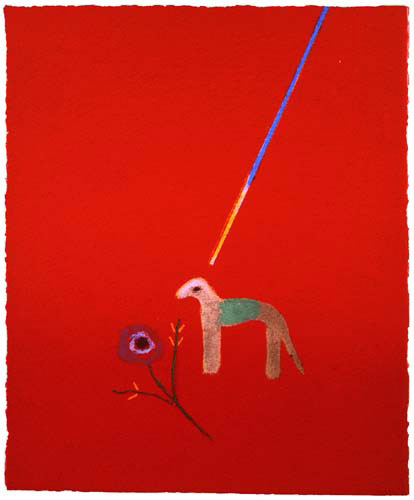 ghxot.myallergy.us